Racing Legacy
Ray Korman's Triumphs in BMW Sedan Racing
Owner Ray Korman has competed in BMW sedan racing since his purchase in 1964 of one of the first BMW 1800 Ti sedans sold in the United States. In his first professional racing, he won two national championships in S.E. Asia, first in his 1800 TISA, then in an FIA Group 4 2002 sponsored by Yontrakit Motors in Bangkok.
Returning to the U.S. in the early 70's he prepared his own 2022 and 320i for the IMSA Racing Stock Sedan Series. His most notable win was the IMSA EI Inter-Americano 3-Hour Race at Daytona. With entries from both North and South America, the rules favored front-wheel drive cars. The surprise win of the independently entered six-year-old 320i over the new factory-backed front-wheel drive cars was a major upset. In 1982 he won the SCCA S.E. Division Championship in his GT-2 BMW 320i.
Korman's Dominance in the IMSA Firehawk Endurance Series: Victories and Achievements
Within the very competitive format of the IMSA Firehawk Endurance Series, Korman's years of sedan racing established him as one of the foremost drivers and builders. He is one of the series' top all-time race winners with seven victories. In 1986 he won every other race of the year. The Korman BMW 325e won both the Driver and Manufacturers Championships and won first overall in the Watkins Glen 24-Hour Race. The Director of BMW Motorsport GmbH, Munich, Wolfgang Peter Flohr, wired a message of congratulations saying "The headline, 'Korman's BMW Wins 24 Hour Race is for BMW Motorsports GmbH' a highlight which we tried to achieve in the United States for years and which goes without saying to your account only."
In 1987, under contract with BMW North America, Korman raced a pair of BMW M3 Sports Sedans, chassis numbers 001 and 002. In their first season the "M-Team" scored a historic victory in the IMSA Watkins Glen 500 Mile Race, the first time in the four-year history of the Series that a team finished one-two, also setting a new qualifying lap record and fastest race lap record. Korman Autoworks prepared BMWs have scored 26 top-three finishes in the IMSA Firehawk Endurance Series, including two 24-hour race victories.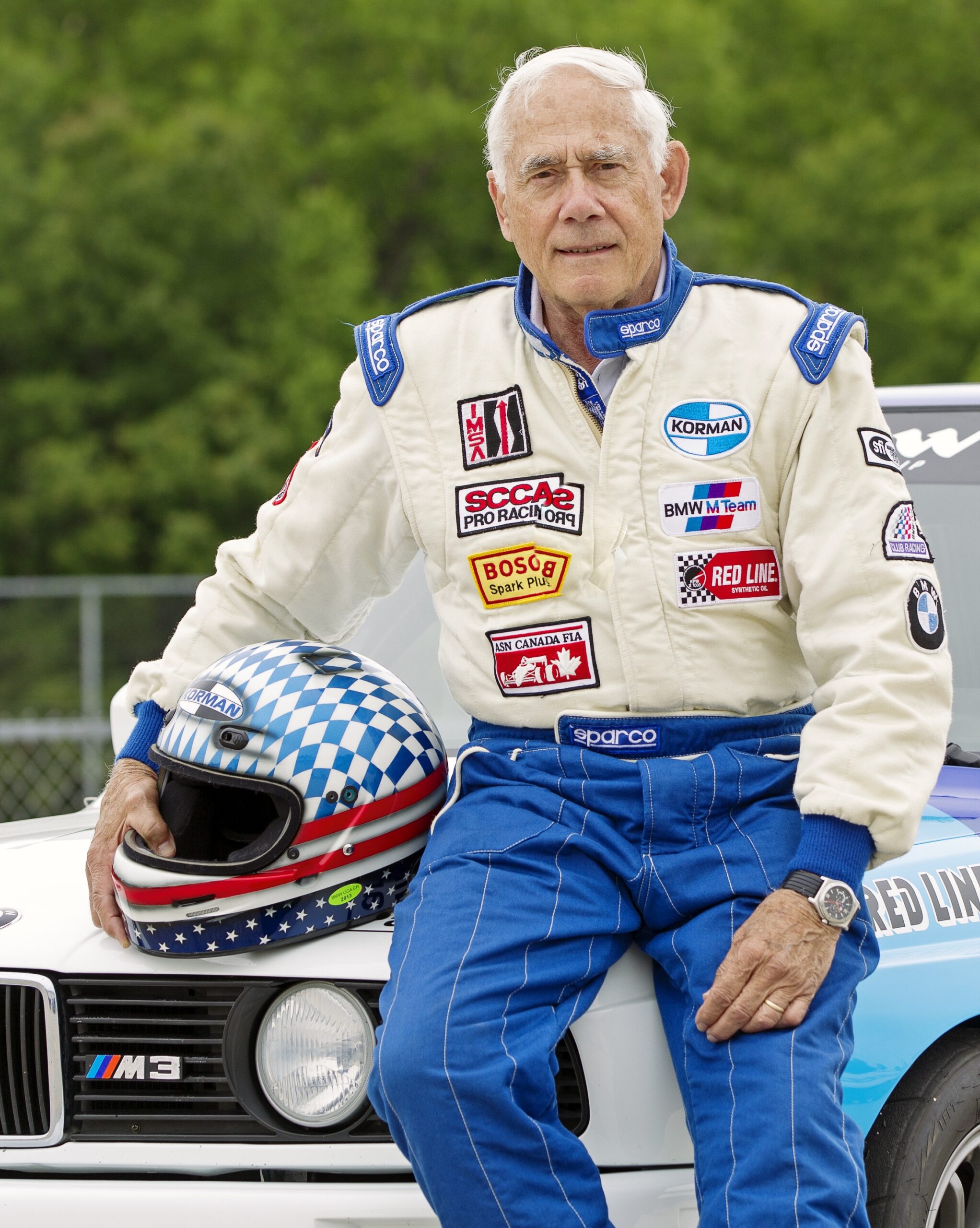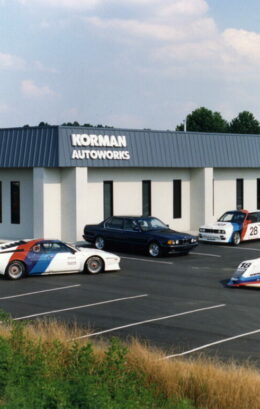 "The quality of your workmanship has drawn compliments from both repair shops and other BMW owners."
David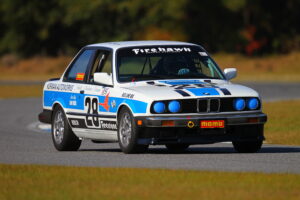 FROM TRACK TO GLOBE
Korman Autoworks: Powering BMW Racing Success Worldwide
Korman's success on the racetrack has grown along with the success and expansion of Korman Autoworks, Inc. Specializing in BMW cars, the firm has three divisions: Mail Order Parts, Service, and Competition, all housed in an impressive facility. The Competition Division has built many successful race cars for customers around the world, as well as engines, suspension systems, etc. Many BMW race cars seen with other teams/shop names on them were prepared by Korman Autoworks.
Korman-prepared race cars have also won overseas national championships in Puerto Rico, Bolivia, Argentina, Australia, Columbia, and New Zealand. Following training at Heidegger AG in Liechtenstein, the competition department also builds BMW F2 and M1 engines. Competition research is supported by Korman's in-house engine dyno facility and flow bench test equipment. The Mail Order Division ships high-performance BMW parts and Accessories throughout the world from their large, fully computerized warehouse.
The crew members that supported these racing successes are the same technicians that service your car or restore your favorite BMW. Customers drive or have their cars shipped in from all over the U.S. for maintenance, repairs, performance upgrades, mechanical restorations, and complete restorations.
Korman Autoworks' long history of racing BMWs puts them in a strong and familiar position for preparing BMWs for vintage racing. Korman-prepared BMW 2002s win regularly as far off as Australia, New Zealand, and Argentina. In fact, Korman's Argentina customer is so pleased with his Korman engine, he has flown Ray to Argentina three times to co-drive in the annual 500km of Buenos Aires.